10, 9… 8 Best Japanese Films 2013
Not much of a year for Japanese film. It's not just me. This litany's been resounding amongst those of us who write on Japanese film. I was hard pressed to find  10 best this year, so I settled for 8. Of course, I missed some films that I should have seen. I missed Nobuhiro Yamashita's Moratorium Tamako, just like I missed his film from last year, The Drudgery Train. No excuse. He's a filmmaker that I like. There were several others that just flew by and before I knew it they were gone, unseen and unremarked upon. However, among my other favorites filmmakers, there were some who apparently took the year off. And what about Hitoshi Matsumoto? One of Japan's best auteurs (an a hero now fallen from his pedestal) came up with one of the most unfocused and unfunny films of his career, R100. It had some moments, and a cameo by Seijun Suzuki, but moments do not a fulfilling film make.  So, looking hard and long, I came up with my list for the best of the year. Eight strong films, all over the place. No trends in sight, but some good filmmakers working hard, coming up with good stuff. Here they are.
–
1. Sound Hunting / Oto o karu / オトヲカル
Kenji Murakami's been working at the avant edges of super-8 and video for many years. He's got a strong body of work. It's personal. It's political. It's full of depth and humor. Sound Hunting is about the end of making films on film. A series of hand-developed "test rolls" of 30-year-old outdated super-8 stock whips by. Faded images, filthy with dust and shit of fields, street scenes, girls, the sea. Kenji's voice shouting over the soundtrack in a demented litany "look I'm shooting a field!", "I'm shooting a girl!", "I'm shooting the wind!" over and over, until it's drummed into our thick skulls, that at a primal level, this filmmaker's doing what filmmaker's have always done and he may be one of the last people to do it – make a film with a movie camera. 38 minutes of pure cinema.
Kenji's blog – http://d.hatena.ne.jp/MURAKEN/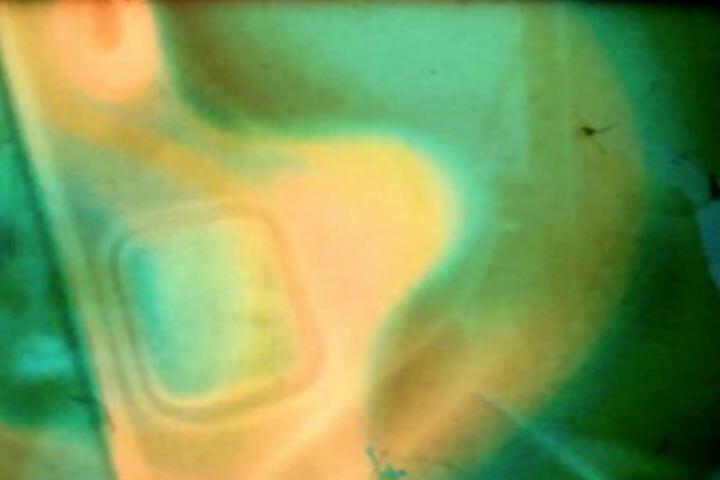 –
2. Bad Communication / BADコミュニケーション
Haruhi Oguri is the best feature filmmaker working in Japan right now. Bad Communication is kind of post-femnist version of Husbands. A quartet of 20-somethings go to mourn a friend at their beachside hometown. A night of drunken soul searching (if that's what you can call it) puts all the boys back at square one. At once touching and entirely devastating Bad Communication shows that Oguri is one of the few filmmakers in Japan that has even a bone of honesty. Oguri's one of these filmmakers who works in deep water, bringing intrepid viewers along with her – at their own risk.
Website – http://cinema.artport.co.jp/bad/
–
3. Senkyo 2 / 選挙2
Kazuhiro Soda once again visits one of his favorite subjects, Yama-san, on another Quixotic voyage deep into the heart of the Japanese electoral system. Once again the absurdity of it all is put on screen for all to see – with hilarious effect. Soda, who's been a bit of a Japanese Frederick Wiseman, breaks the 4th wall this time, becoming an participant in the follies. He's moving himself and his art in new directions – and that's a good thing.
Website – http://senkyo2.com/
–
4. Japan's Tragedy / Nihon no Higeki / 日本の悲劇
Masahiro Kobayashi does not make light films. Sometimes his films are so heavy, they fall. But not Japan's Tragedy. His second collaboration with the great Tatsuya Nakadai is a chamber piece that talks about the legacy of 3.11, but pushes it deep into a larger critique, maybe condemnation, of Japanese society. Huge performances by all the actors involved. Devastating.
Website – https://www.facebook.com/nippon.no.higeki
–
5. The End of Summer / Natsu no Owari / 夏の終り
The End Of Summer is Kazuyoshi Kumari's adaptation of activist nun Jakucho Setouchi's breakthrough 1963 autobiographical novel.  With Kumari's sure formalism and (yet another) breakthrough performance by Hikari Mitsushima, the story of a young woman breaking down societal and sexual barriers is still more than relevant.
Website – http://natsu-owari.com/
–
6. Devil's Path / 凶悪
With Devil's Path, Kazuya Shiraishi has made one of the creepiest films to hit Japanese screens. Not in the simple and stultifying creepiness of torture porn or most contemporary horror films, but something that settles right down into your bones. Lily Franky's Teacher is right up there with any of the great psychopaths in film history.
Website – http://www.kyouaku.com/
–
7. Schoolgirl Complex / スクールガール コンプレックス
Once he gets past the David Hamilton-ish soft-core schoolgirl perviness that begins Schoolgirl Complex, director Yuichi Onuma (yet again, another pretty much unsung and little-known Japanese auteur) let's his tale of young and mixed-up love develop with intense scrutiny and dare I say, love. High school coming of age stories are a dime a dozen in Japan. And they're usually pretty horrible. Coming out and coming of age have never been in better hands than with Onuma.
Website – http://sgc-movie.info/
–
8. Like Father Like Son / Soshite chichi ni naru / そして父になる
And then there's Koreeda. As he himself has become a father, he's been making family films. Or at least, films that explore the meaning of family and dynamics that make it up. Once you swallow the conceit of the switched-at-birth Macguffin, the rest falls into place. Smart, touching and unsentimental, Like Father Like Son shows Koreeda at his most sensitive. Brilliant performances from all involved. Lily Franky too!
Website – http://soshitechichininaru.gaga.ne.jp/
4 Responses